If you are looking for a career that challenges you, rewards you and helps you grow, you have come to the right place. We offer a diverse and rewarding work environment that is fast-paced, and we are committed to our team members' growth, advancement and success.
Since 2019, we have been recognized as one of Canada's Best Managed Companies – a prestigious designation that we are very proud to have earned based on our overall business performance and sustained growth. We are always looking for motivated individuals to join our team! Whether you are interested in working on the field, in the office, or in a leadership role, we have a variety of opportunities for you. Explore our current openings and apply today!
Search Current Opportunities
Employee Testimonials
Patrick C.
Site Superintendent
"I appreciate being able to have a voice in the construction process. Management listens and takes into consideration my ideas and experience. I also enjoy the ability to be able to mentor my staff so they can learn and grow with the company. I value the opportunity to work with reputable and repeat trades, allowing us to develop strong and collaborative relationships."
Macey S.
Community Manager
"I love working at Deveraux. The diverse culture, ever growing career opportunities and the professional training all allow me to expand and demonstrate my knowledge in the rental housing industry. Deveraux has provided me the opportunity to develop my career in property management."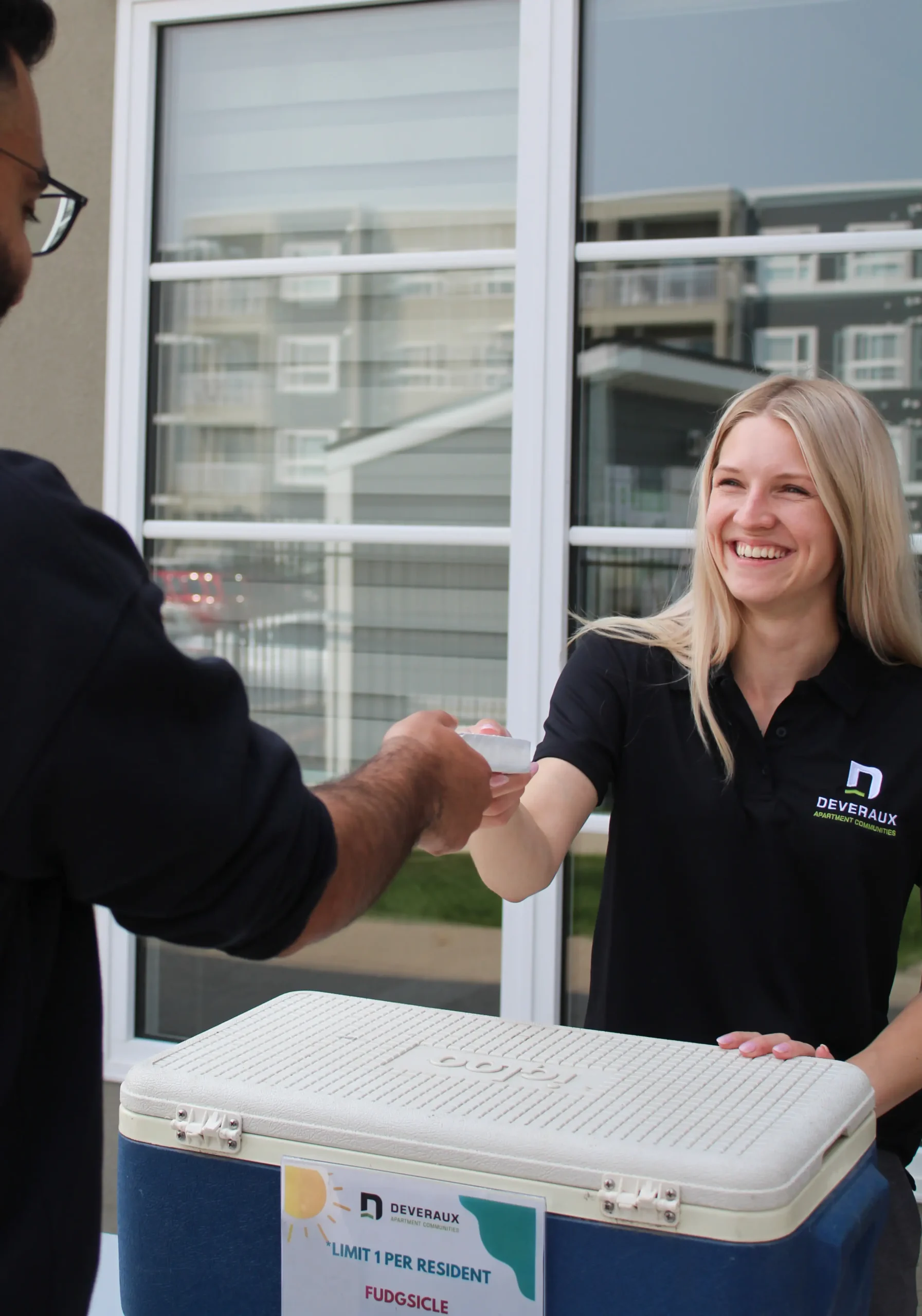 "The best part of working at Deveraux is the people. I enjoy and appreciate being part of such a collaborative, smart and hardworking team of project professionals. One of the things that sets Deveraux apart from others is their culture of great people and great teams!"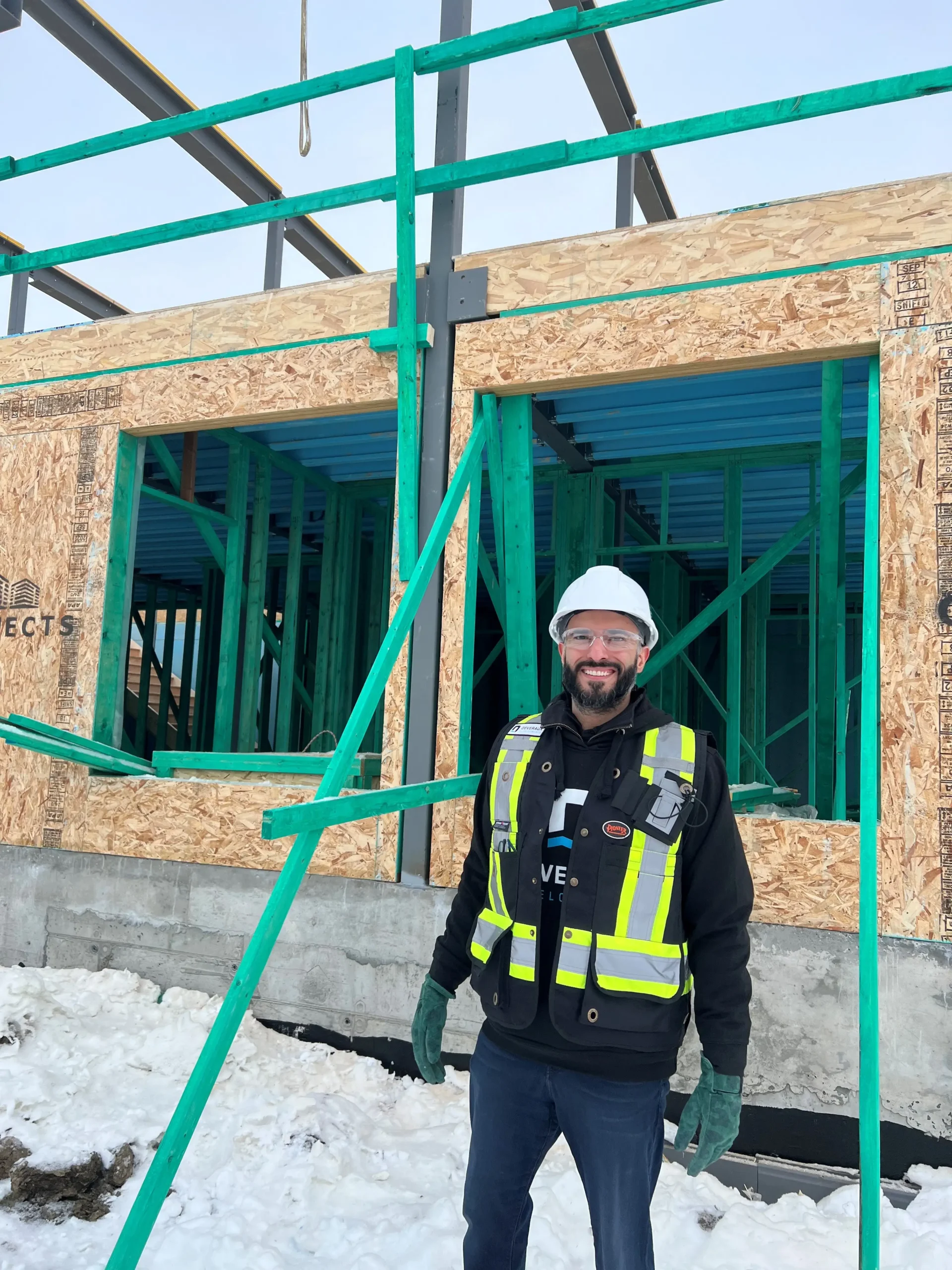 Helmar B.
Facilities Technician
"I love working at Deveraux. They care for and support their employees. My fellow co-workers are great people to work with. The management is always there to help and support you to ensure your success and they respect everyone's opinion. There are lots of opportunities to grow. I feel respected and valued for what I bring to the company."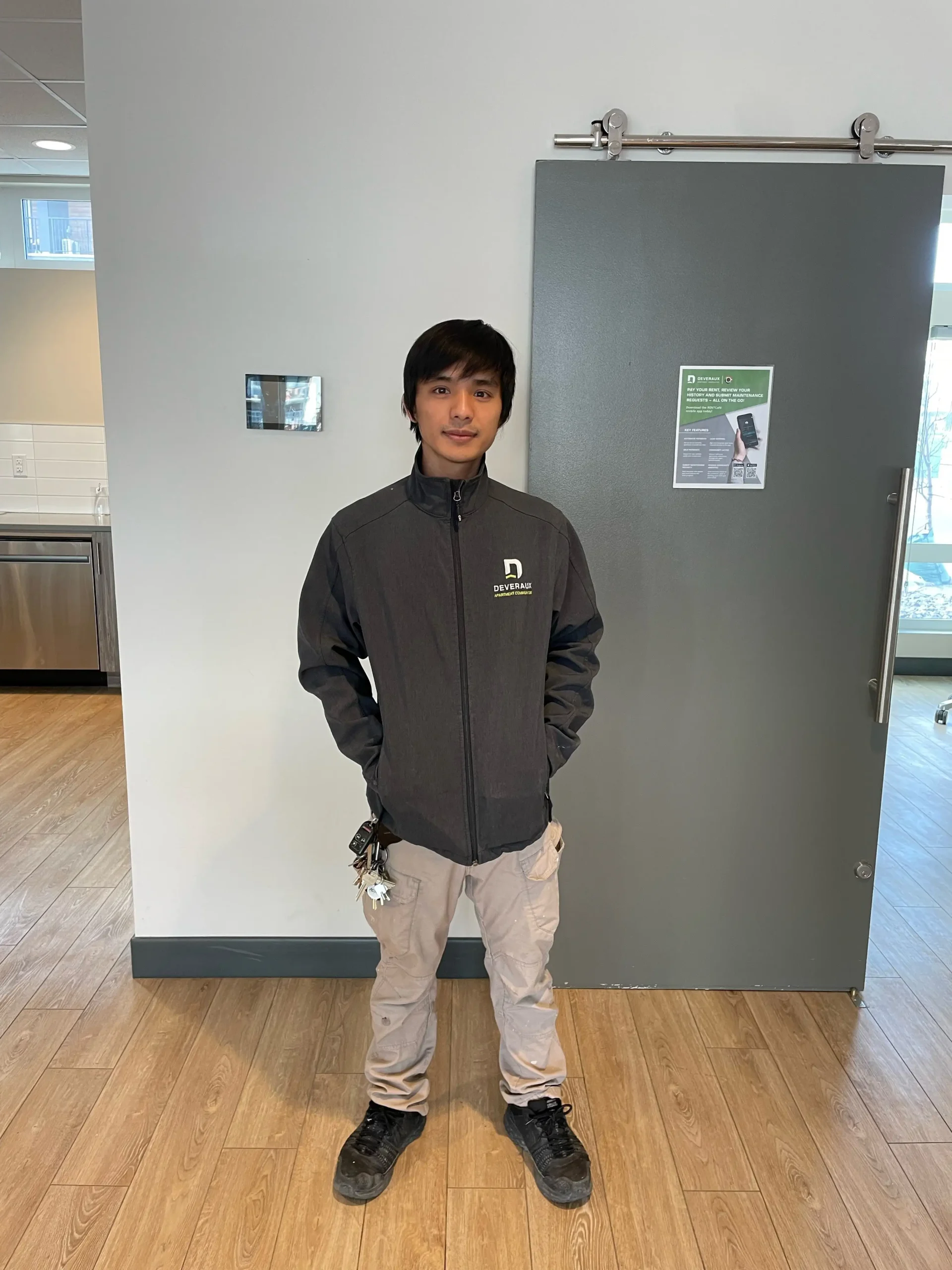 Laurissa Janssen
Vice President, Operations
"Deveraux's mission, culture and values are exactly what I was looking for when choosing my next career move. Their passion for continuous improvement and commitment to the growth and development of their employees are just a few of the many reasons of why I enjoy working for Deveraux."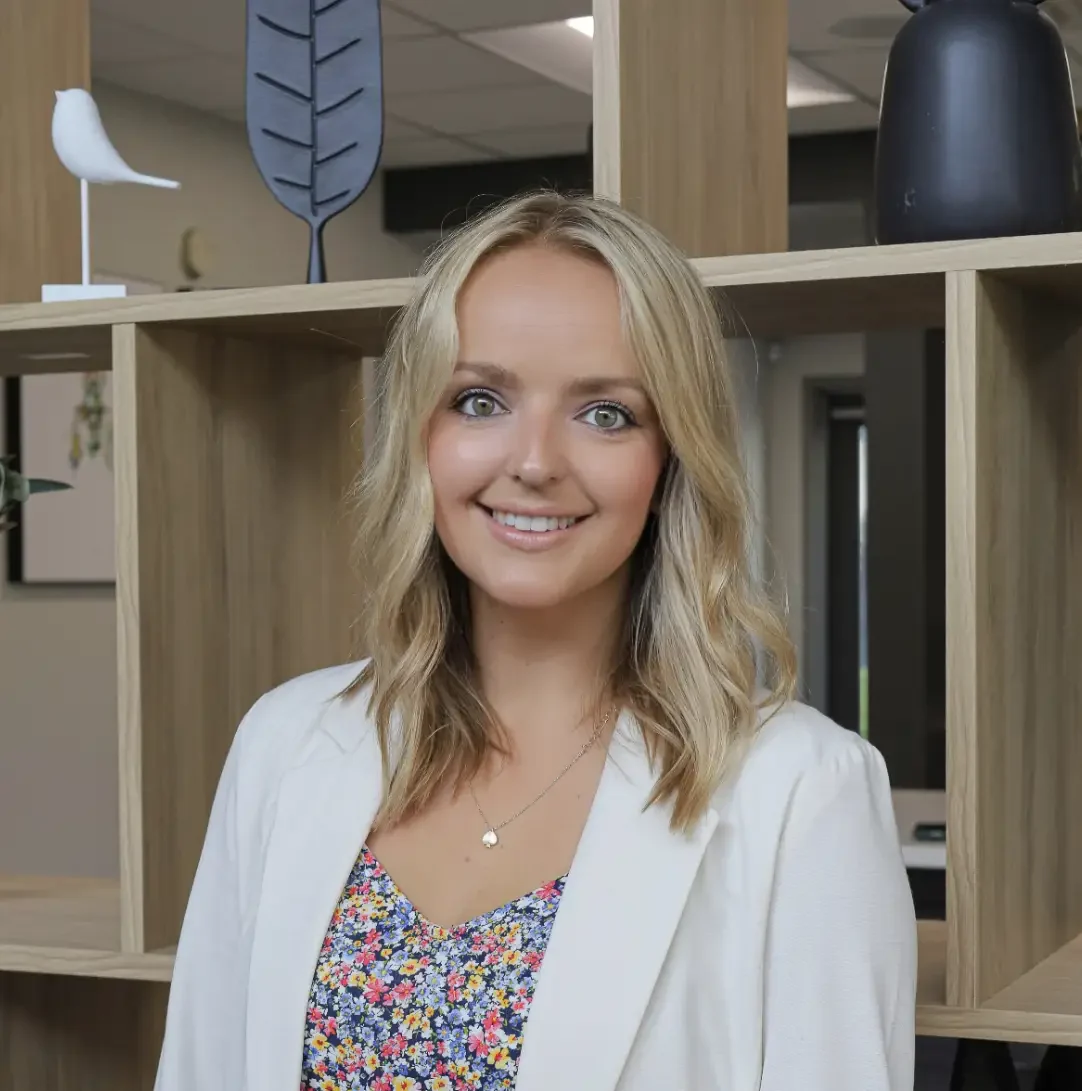 01/05
02/05
03/05
04/05
05/05
Why Deveraux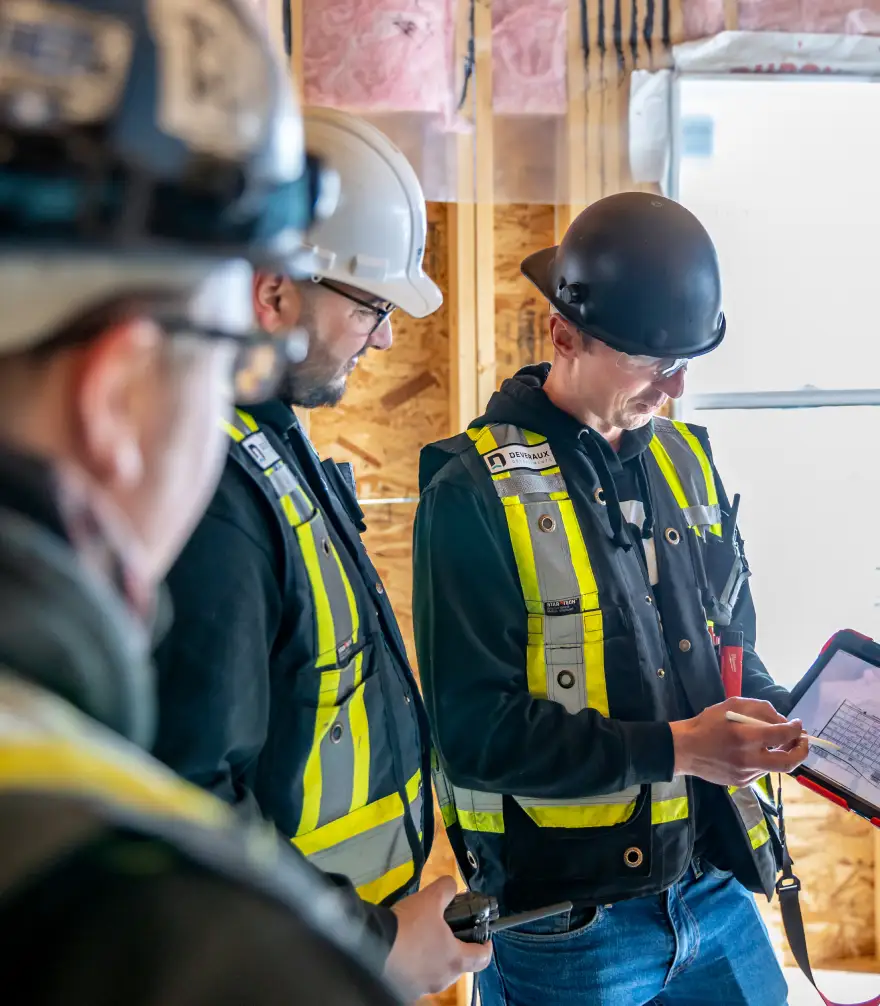 Why Deveraux
We are committed to improvement.
We like to challenge the way that it has always been done. We embrace new ideas and strive to constantly improve.
We are committed to your growth.
When you grow, we grow. We recognize the importance of personal and professional growth. We offer you a career, not just a job.
We are committed to your wellbeing.
We prioritize the physical and mental health of you and your family with extensive health benefits. You will also enjoy generous paid vacation and personal days.
We are committed to your financial health.
We offer industry leading, competitive compensation packages and retirement savings opportunities.
Perks
Paid Vacation and Personal Days
Remote and Flexible Work Options
Employee and Family Assistance Plan
Professional Training and Development
Career Advancement Opportunities